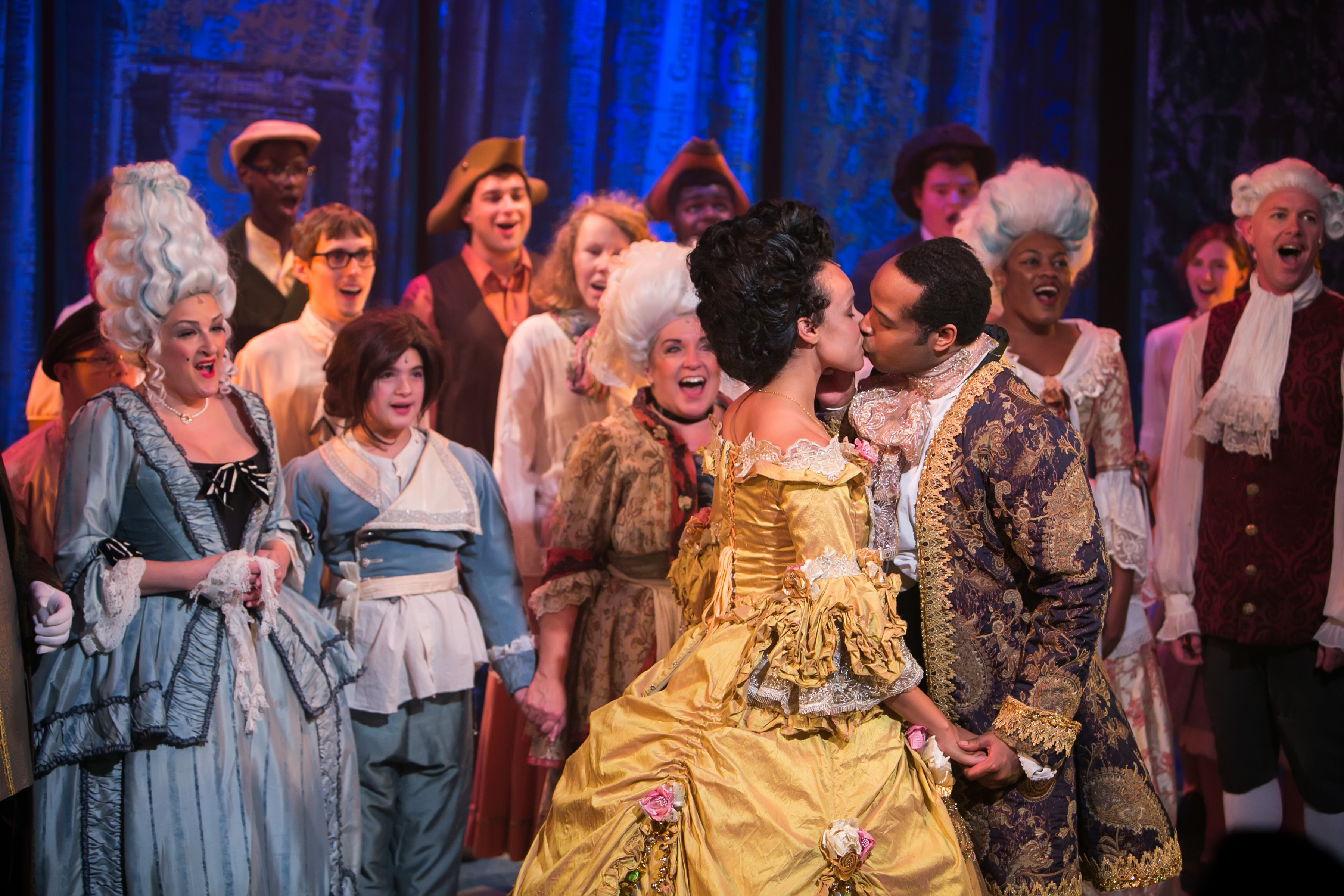 Mr. Burns recently returned to Red House Arts Center to direct this magical musical based on the Academy Award-winning feature. Disney's classic, Beauty and the Beast was inventively brought to life on the Redhouse stage in partnership with Hillside Family of Agencies.
"Patrick Burns directs the show with a light touch. Even the rousing production number "Be Our Guest" with a huge group onstage turns out to be less about splash than sincerity." -Len Fonte, Syracuse.com
"Veteran director Patrick Burns, last seen as the filmmaker in last spring's Ragtime, must spend all his energy on the Disney accoutrements, the talking-singing household implements and the ensemble of dancing knives and forks. The effort is well-invested. Almost everyone…provides endless fun." -James MacKillop, Syracuse New Times
Click here to learn more about the unique partnership between Red House Arts Center and Hillside Family of Agencies.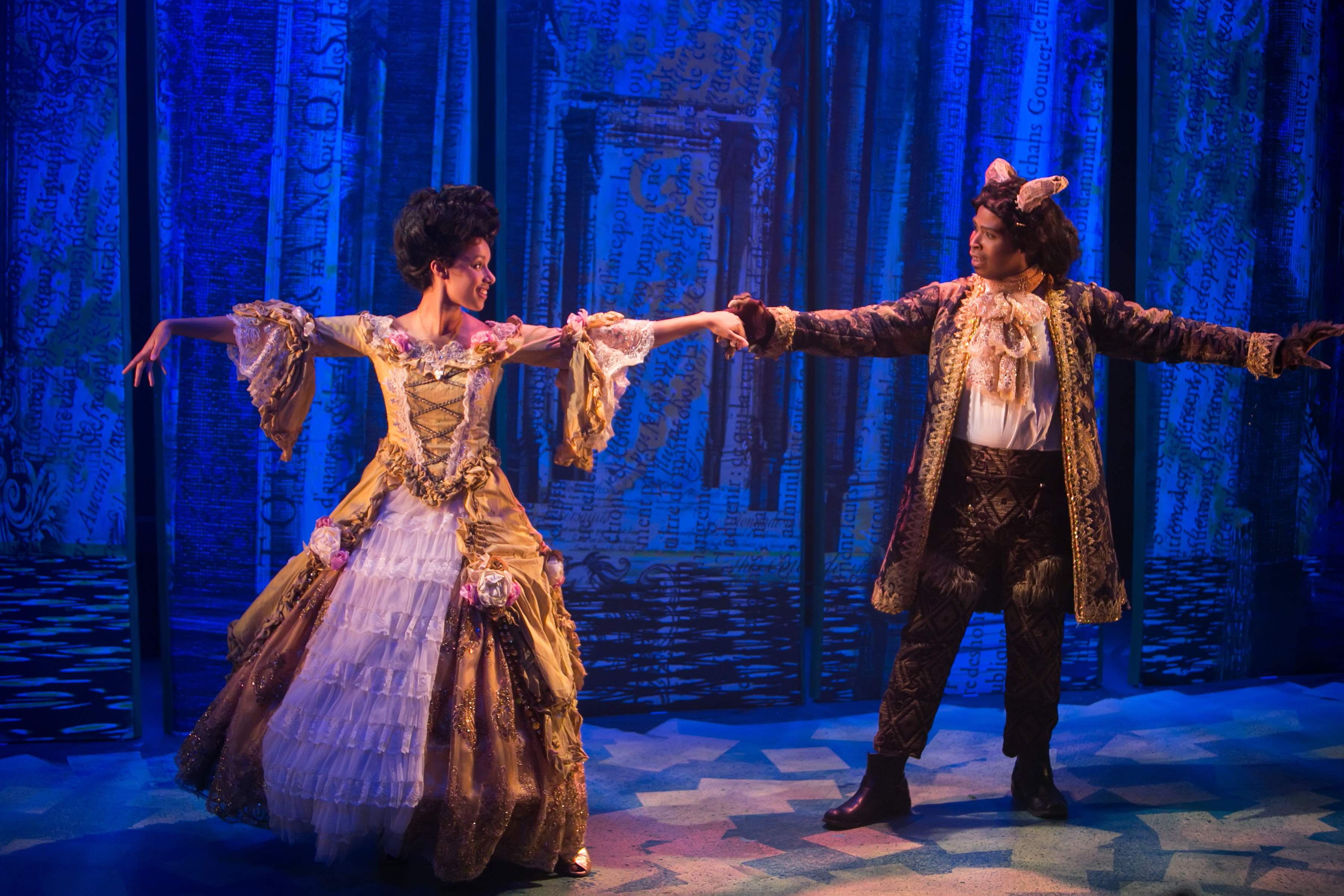 Caroline Strang & Temar Underwood as Belle and the Beast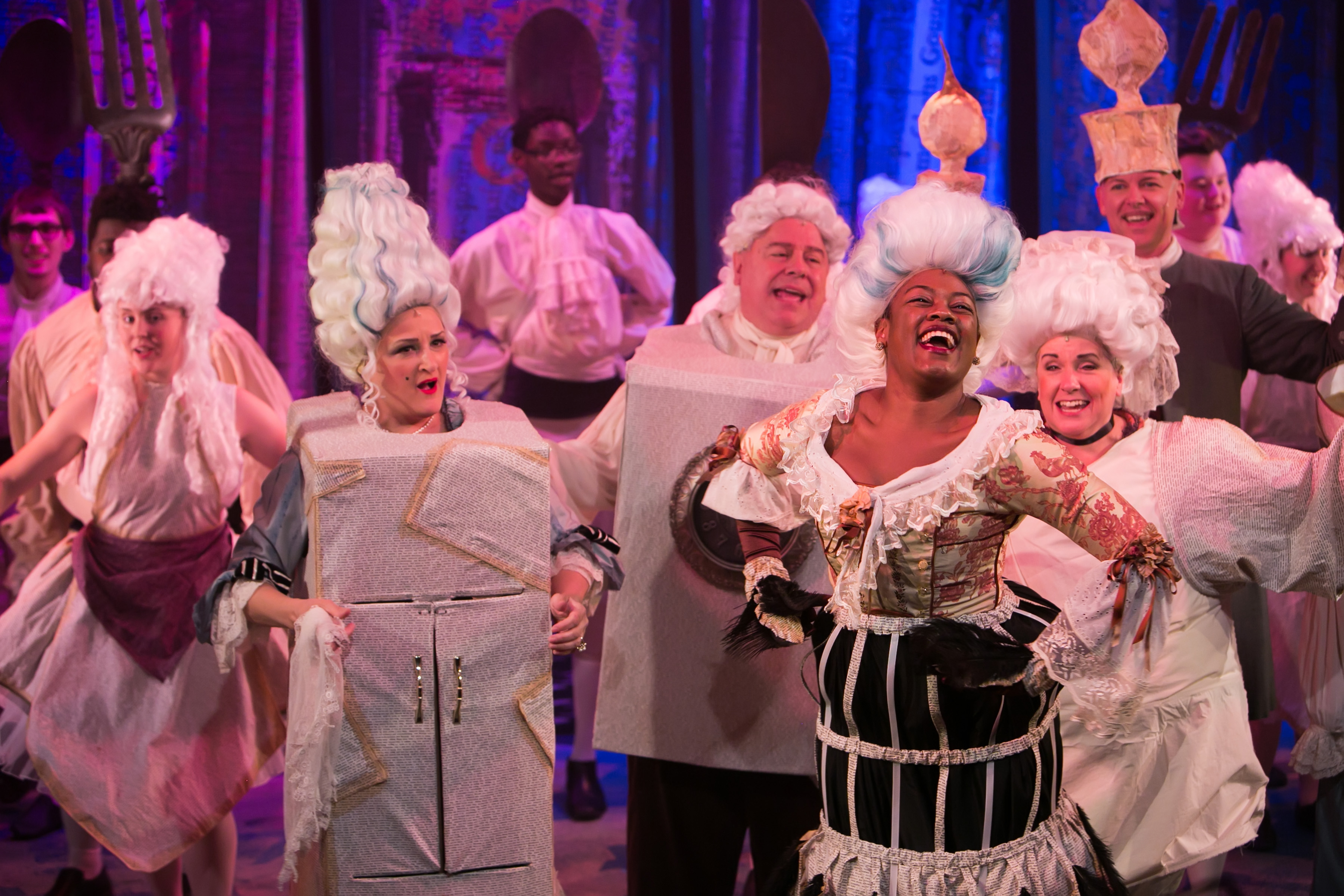 The Company of Beauty and the Beast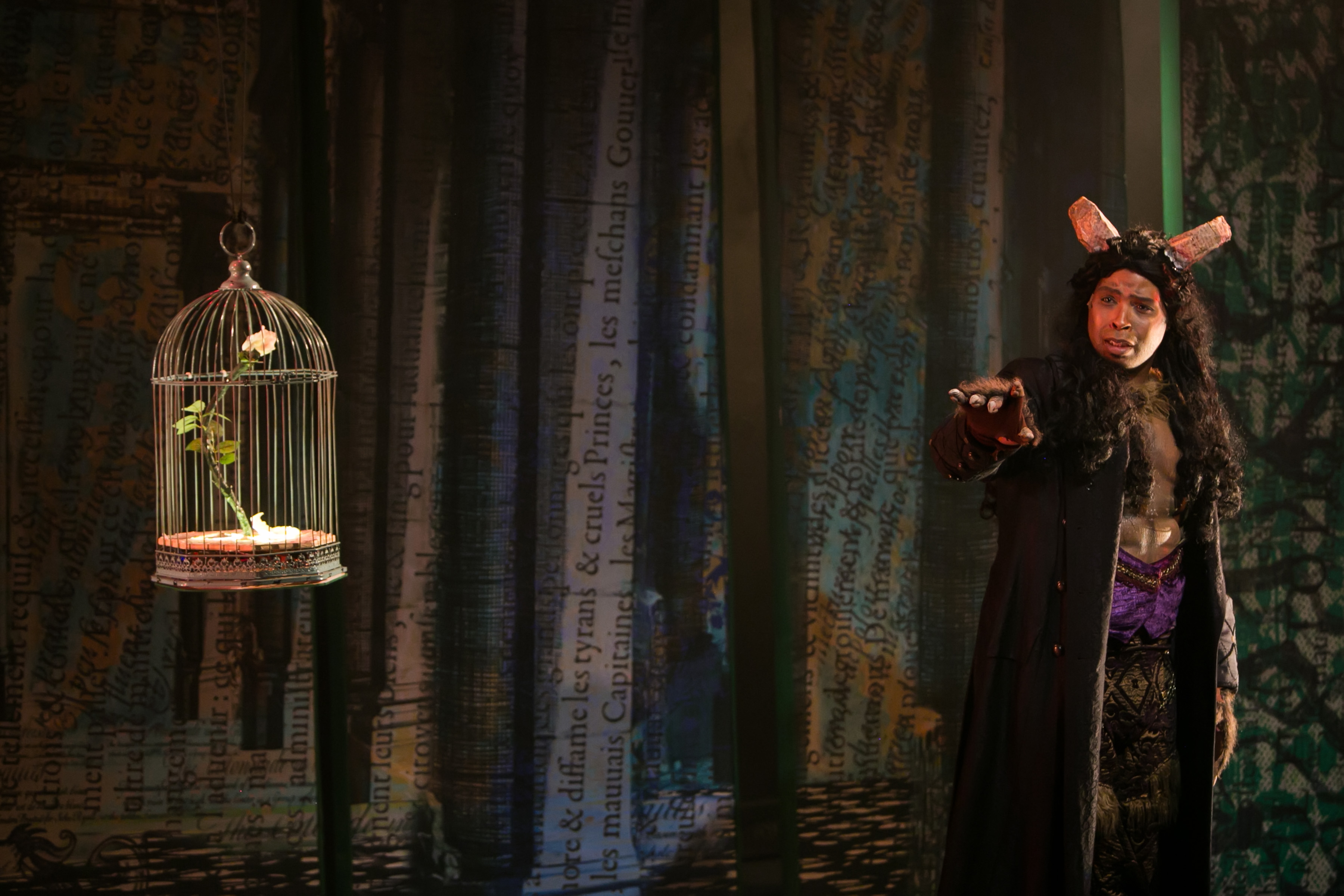 Temar Underwood as the Beast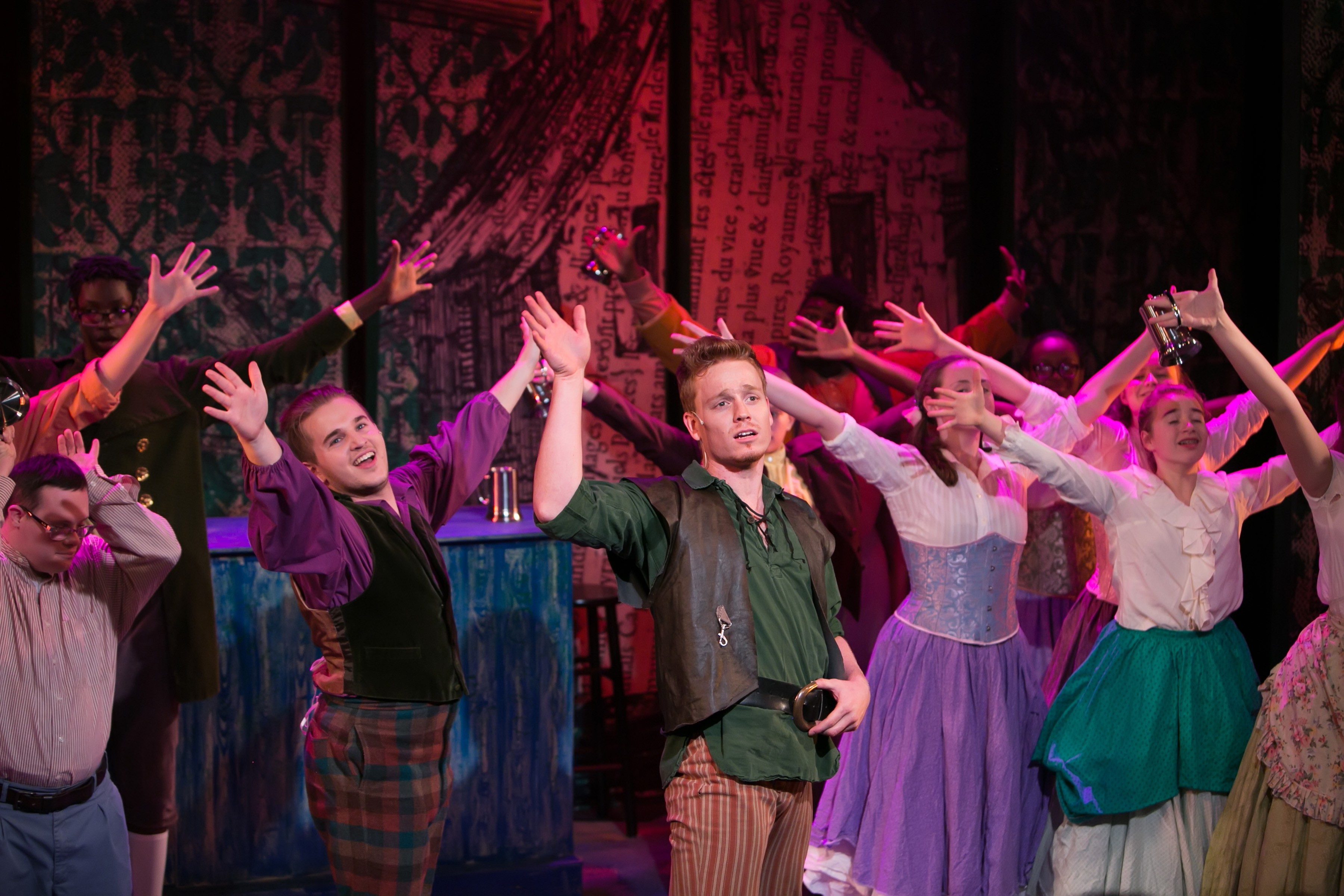 John Grimsley and Cameron Smith as LeFou and Gaston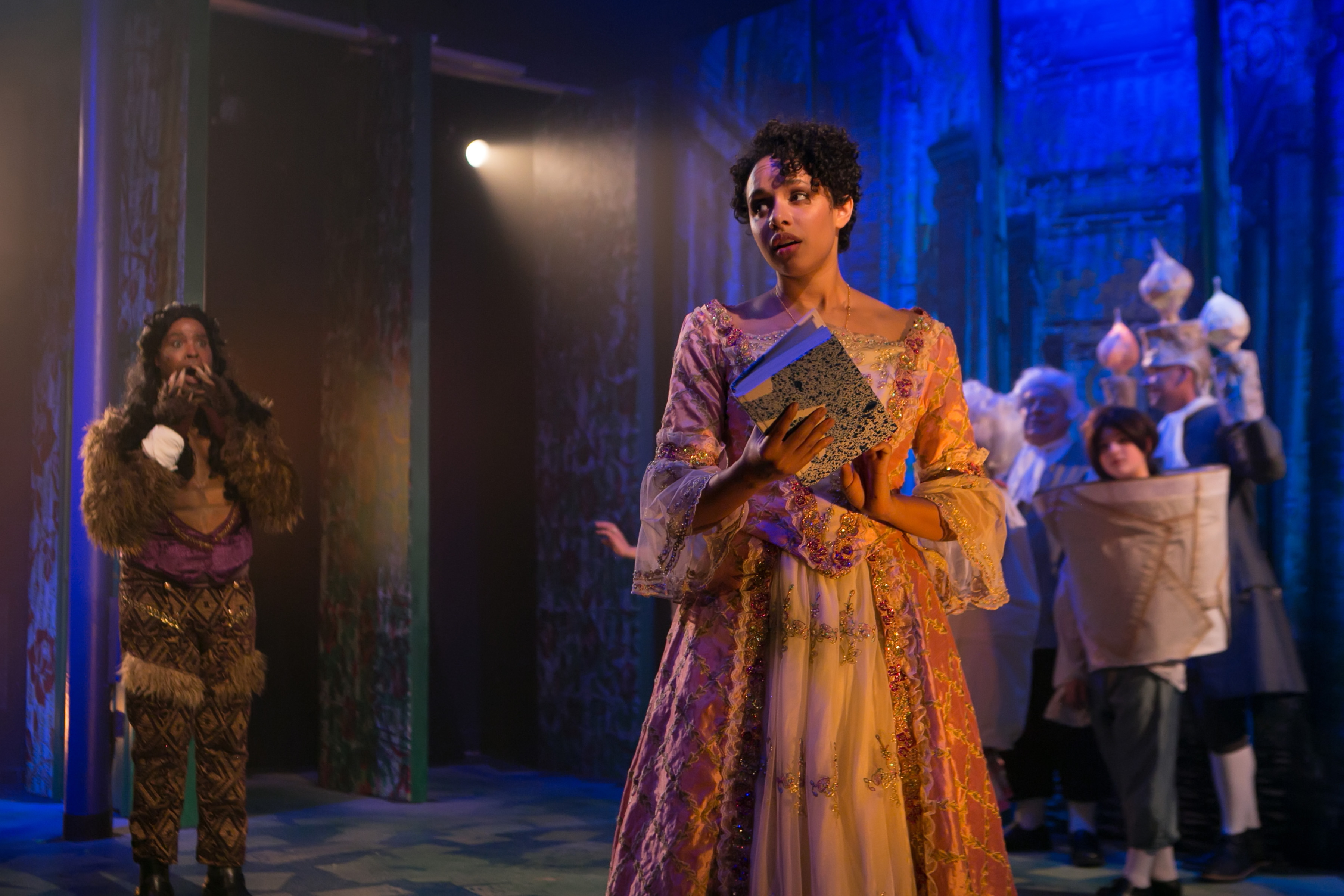 Temar Underwood and Caroline Strang as the Beast and Belle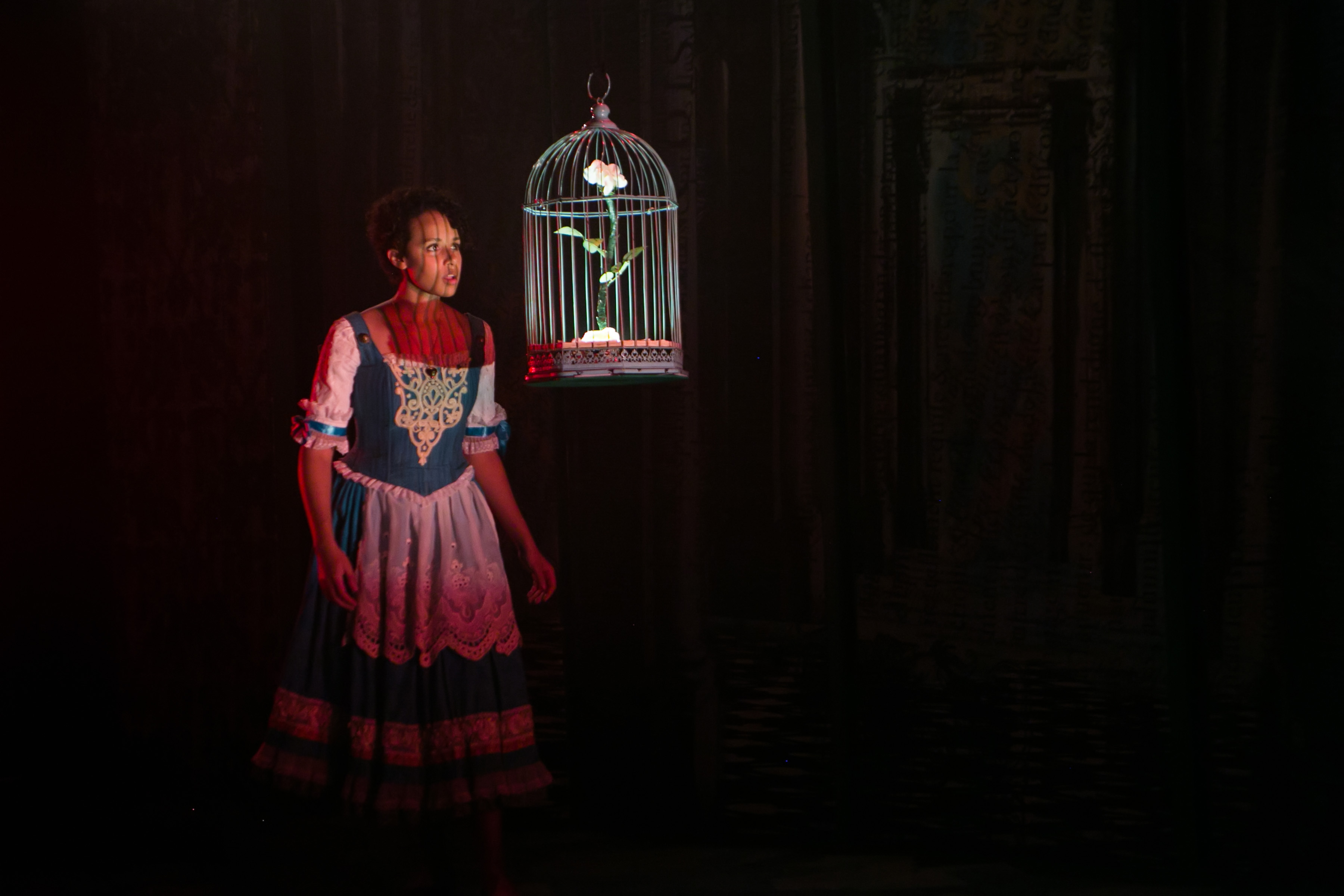 Caroline Strang as Belle
Photo(s) courtesy of Genevieve Fridley Photography and Red House Arts Center